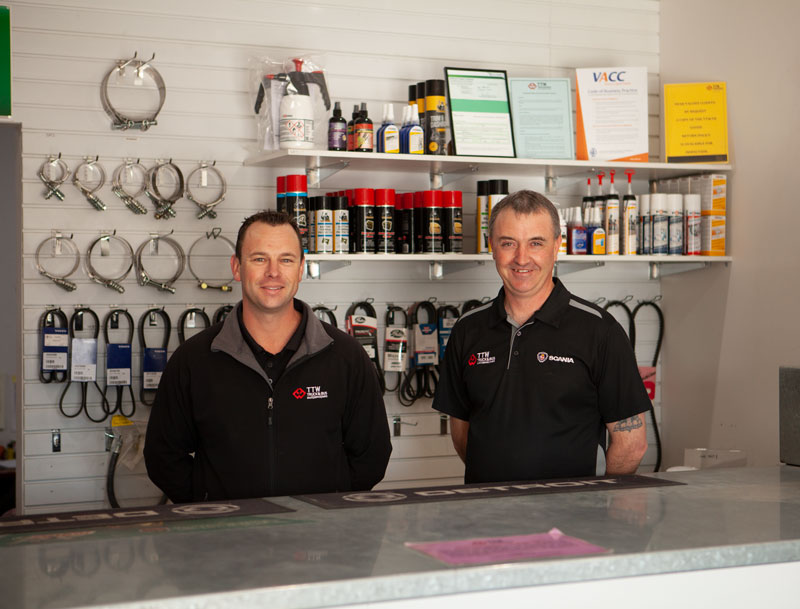 Founded in 2006, TTW Truck & Bus has been providing Bendigo and Central Victoria with quality truck and bus repairs. That's why you can trust our proven track record and quality advice.
We've have a long-standing reputation for attention to detail, and with over twelve years in business, our team of highly trained diesel mechanics provide a high level of expertise, are engaged in ongoing training and deliver the highest standard of quality and service.
We offer servicing and repairs to all makes and models, and we are a VicRoads Licensed Vehicle Tester. At TTW Truck & Bus, we know trucks are your business and we have the equipment, training and know-how to diagnose and repair your truck or bus quickly and accurately.
If you have Volvo or Scania vehicle, TTW Truck & Bus are the Volvo and Scania Truck & Bus Service Centre for Central-Northern Victoria. You can read more about the Volvo Repair Network and our place in it here, or click here to read about AdBlue diesel exhaust fluid.
For more information, check out the mechanical services page, and see what spare parts we keep on hand. To book your truck or bus in for a service or organise a maintenance schedule, contact us today.
Call us today or use our contact with your details and we will get back to you within 24 hours!
Contact us!